1 Rondo Rondolino compact line model SPF602. G20, YOM 1997 w...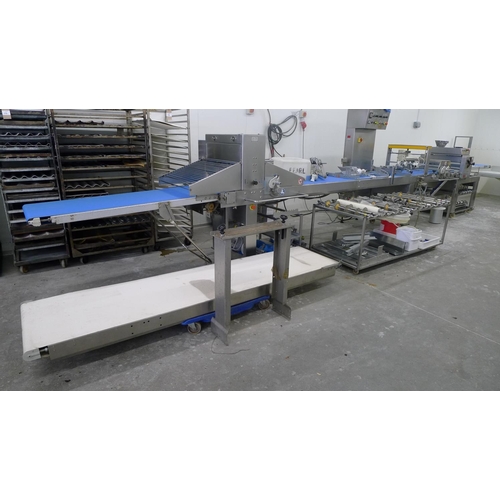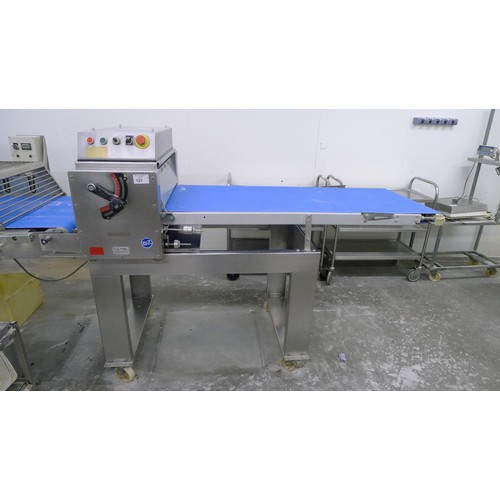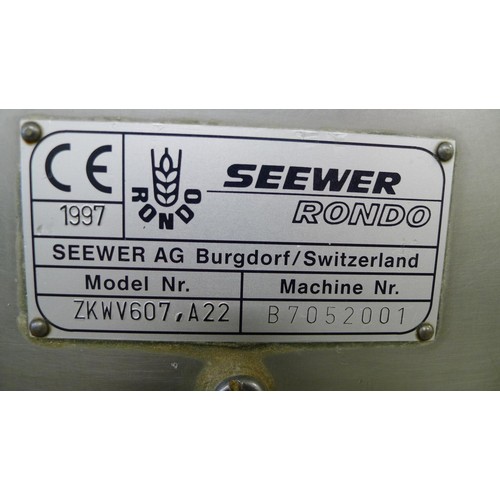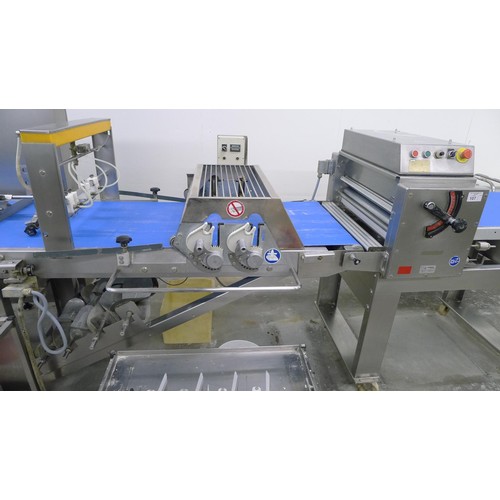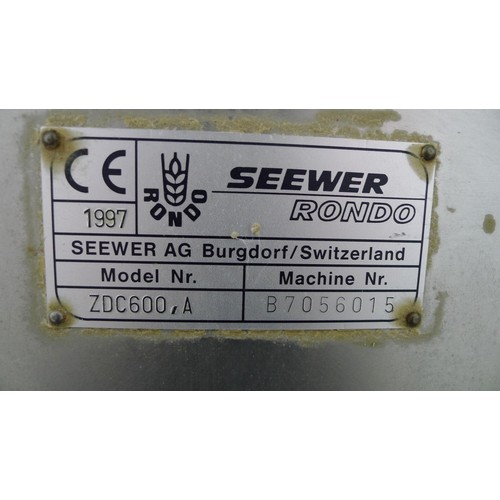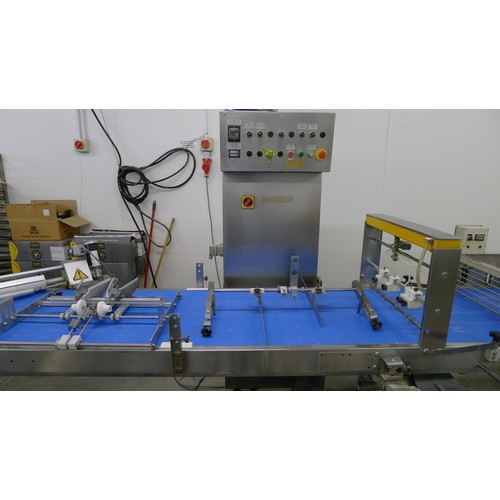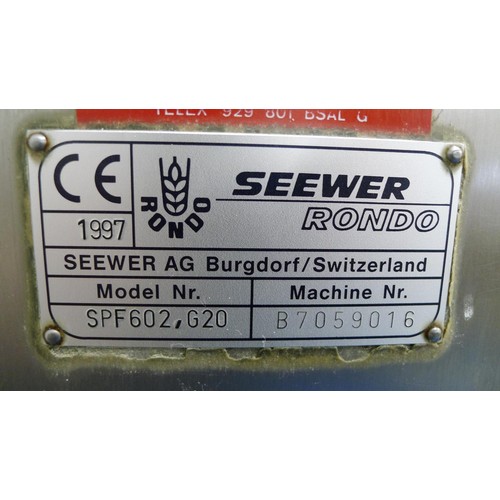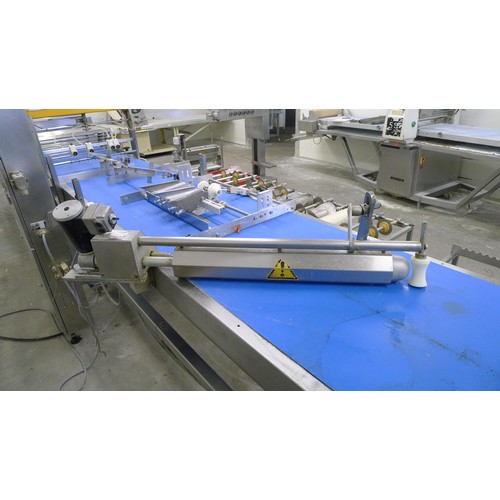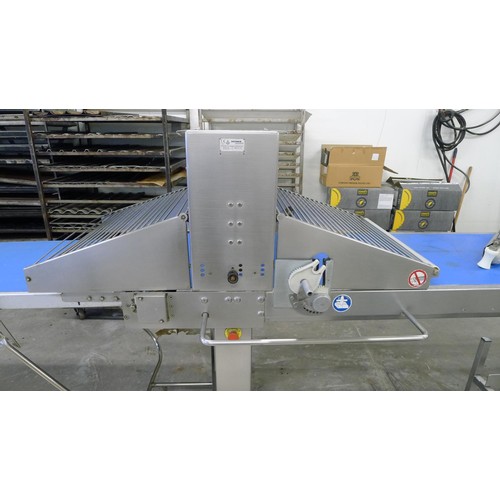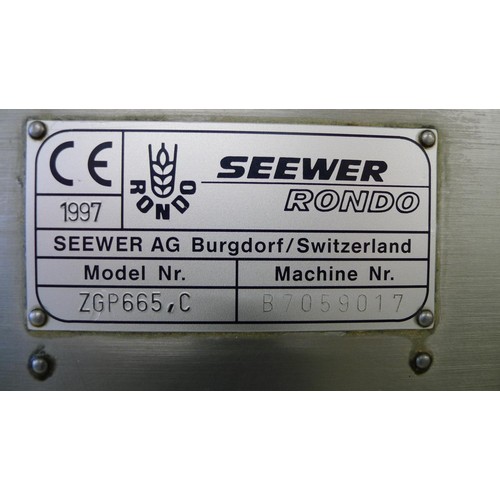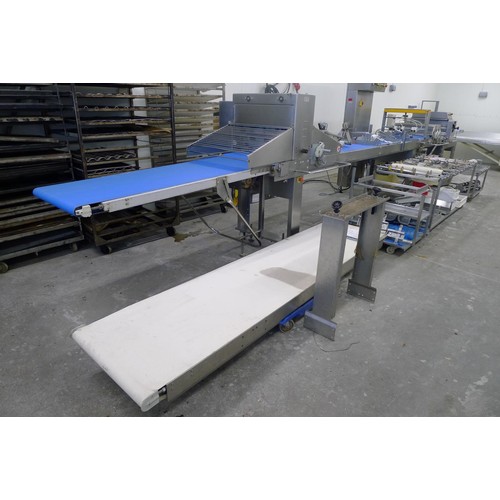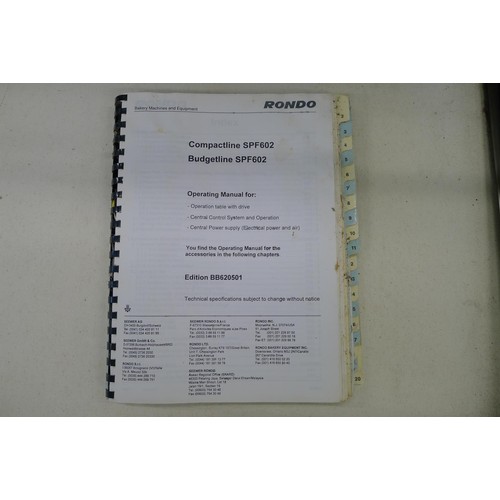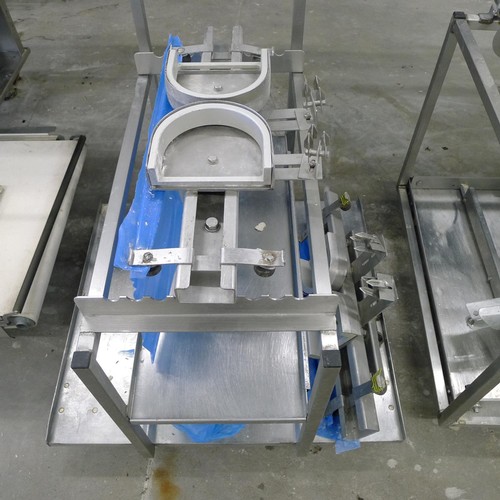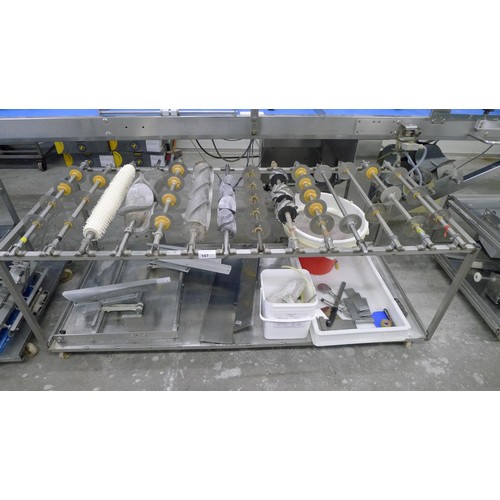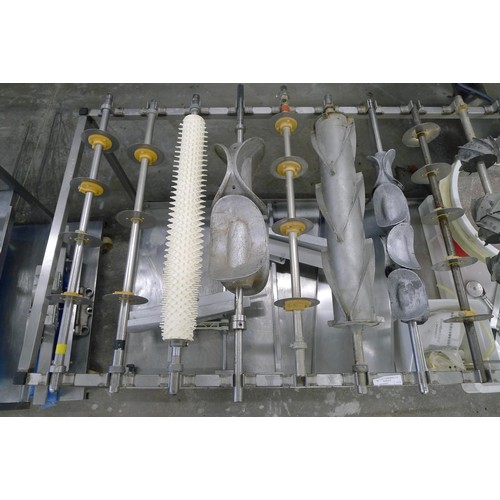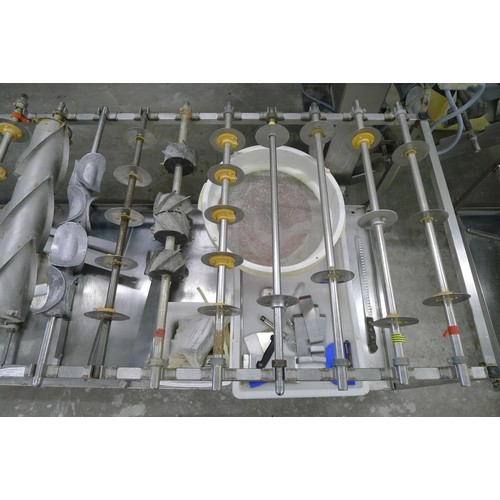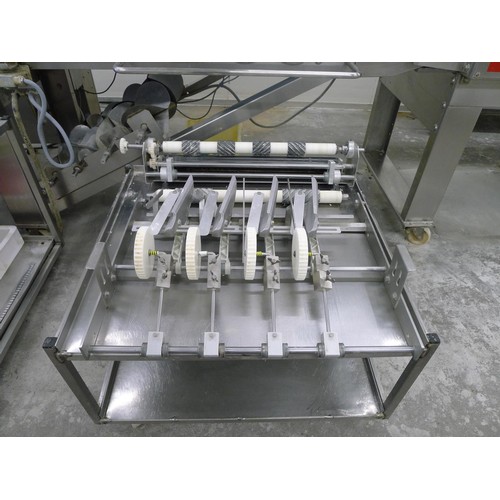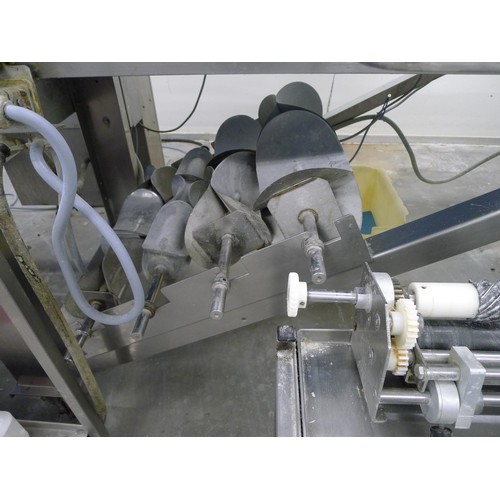 1 Rondo Rondolino compact line model SPF602. G20, YOM 1997 with various accessories allowing for variety of different uses including a dough thickness calibrator model ZKWV607.A22, a roll winder for Danish pastry / Chelsea buns model ZTE600ER. B, a pneumatic cutting head model ZGP665.C, a roller cutter / docking attachment model ZDC600. A, a water dispenser, various cutters, dockers, ploughs and a pastry marker. Overall length approx 8.7m and also supplied with a spare take off end extension belt unit (approx 2.65m long), requires a 3ph power supply and compressed air. The compressor is outside of the building and is not included with this lot.- Please see Lot 441 for the compressor and Lot 138 and Lot 139 for two other depositor accessories that could also be used with this line. The buyer will need to discuss their removal plan with the auctioneers and as this is a large item an extension to collection time is available until early January if necessary (Trade)
Auction Ends:
4th Dec 20

from 12pm



Fees apply to the hammer price:
Online Bidding:
44% inc VAT*
*These fees include buyers premiums and internet surcharges.
Please see the
auctioneers terms & conditions
for more information
Other Lots in this Auction
Sale Dates:
Ends 4th Dec 2020 from 12pm

Telephone(s):
01404 891698